About
---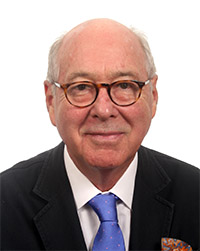 Philip J. Walsh
Philip has acted for leading Lloyd's syndicates, the company market, and European insurers and reinsurers in respect of North American Financial Institution, Directors and Officers, and Professional Indemnity claim matters for over 30 years. He has lectured throughout the United States, Europe and in London regarding how best to word Financial Institution and Executive and Professional Liability forms with a view toward limiting Underwriters' risk exposure.
Today, Philip acts as London Market defense counsel; advises the market in respect of coverage and wordings; and acts as lead coverage litigation / trial attorney throughout the United States and in Bermuda and the Caribbean.
State Bar Admission: New York and Connecticut
Federal Court Admission: Southern District of New York; Eastern District of New York; District of Connecticut.
Contact by email: pjwalsh@coulterwalsh.com or by telephone: 646.590.3820
Effective July, 2018, Philip is retired from practice.
---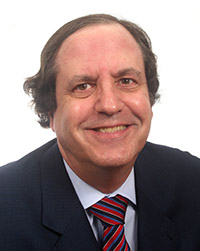 John V. Coulter
John has more than 30 years of experience litigating claims for and against London Market and domestic US insurers, and claims against their insureds, together with claims against corporations, religious institutions and municipalities before New York State and Federal courts. He was formerly a member of two large, long-established, insurance-oriented firms.
Today, John's practice is concentrated on the defense of professional liability, product liability, maritime, serious personal injury, employment practices, and civil rights claims, as well as coverage / declaratory judgment litigation and coverage and claims counseling.
State Bar Admission: New York
Federal Court Admission: Southern District of New York, Eastern District of New York, District of Connecticut, Second Circuit Court of Appeals, and the United States Supreme Court
Memberships: Defense Association of New York, Federal Bar Council, New York County Lawyers Association, and Maritime Lawyers Association of the United States (Proctor Member)
Contact by email: johnv.coulter@coulterwalsh.com or by telephone: 212.588.0677
---
Brendan F. Walsh
Brendan began his insurance career at a large New York City-based Lloyd's Market insurance defense and coverage firm. He then moved to Aon Financial Services Group to act as an Assistant Vice President and managed a $3 Million book of Executive and Professional Liability business with focus on Fortune 200 Directors and Officers Liability. He perfected the liability "triple crown," by acting as an Executive and Professional Liability underwriter at Hartford Financial Products before returning to a legal practice as an Associate at Coulter & Walsh.
Today, Brendan applies his brokering, underwriting and legal acumen to the firm's coverage defense and litigation matters. His unique background enables him to approach coverage and litigation issues with a circumspect and practiced commercial perspective.
State Bar Admission: New York & Connecticut
Contact by email: bfwalsh@coulterwalsh.com or by telephone: 646.590.3820